Where passion and skill meet and make beautiful websites…
Shoestring Digital are a Collective of digital and marketing experts, founded to help small businesses be great.
Most of us have been connected and worked together for nearly a decade but as an entity we are new.
We started up in January 2017.
Our Vision
"Our vision is to make the digital landscape more beautiful and usable – one website at a time".
Most of us are employed in digital, IT or marketing roles 'client side' and take on work for Shoestring because we love it. This helps to give us variety and keep our skills up to date.
Best of all, it means we can make a real difference for small businesses.
We are able to offer digital marketing expertise that improves the prospects for small businesses at affordable prices.
"Choose a job you love and you'll never work a day in your life".
"Your work is going to fill a large part of your life, and the only way to be truly satisfied is to do what you believe is great work. And the only way to do great work is to love what you do…"
We are all invested in the success of the Collective
Each member of the Collective is hand-picked and has paid a membership fee to join. By joining each member guarantees their availability when needed and their commitment to do a cracking job.
We are different by design
We are really quite different to other companies you will come across. Our difference is by design and we think it makes us better able to service small businesses.
19 heads are better than one
Less overheads than an agency
The spirit of a Collective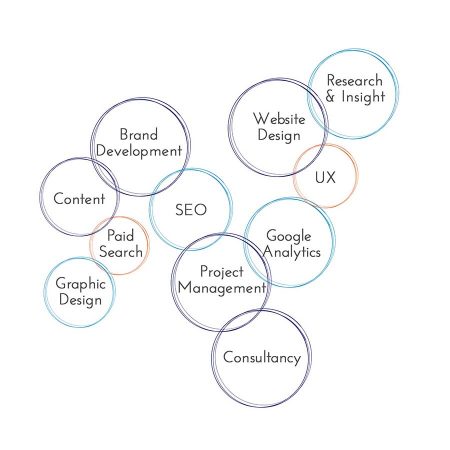 Areas of digital expertise
From marketing consultancy, through to website designs and builds, to brand development and logo design.
We have expertise in a broad range of digital, marketing and IT disciplines.
Get in touch we'd love to help.