We blend passion and expertise
Some examples of our work
We'll help you unlock your businesses unique characteristics and personality. 
We blend those characteristics with your customers' needs to create something distinctive, which sets you apart from the competition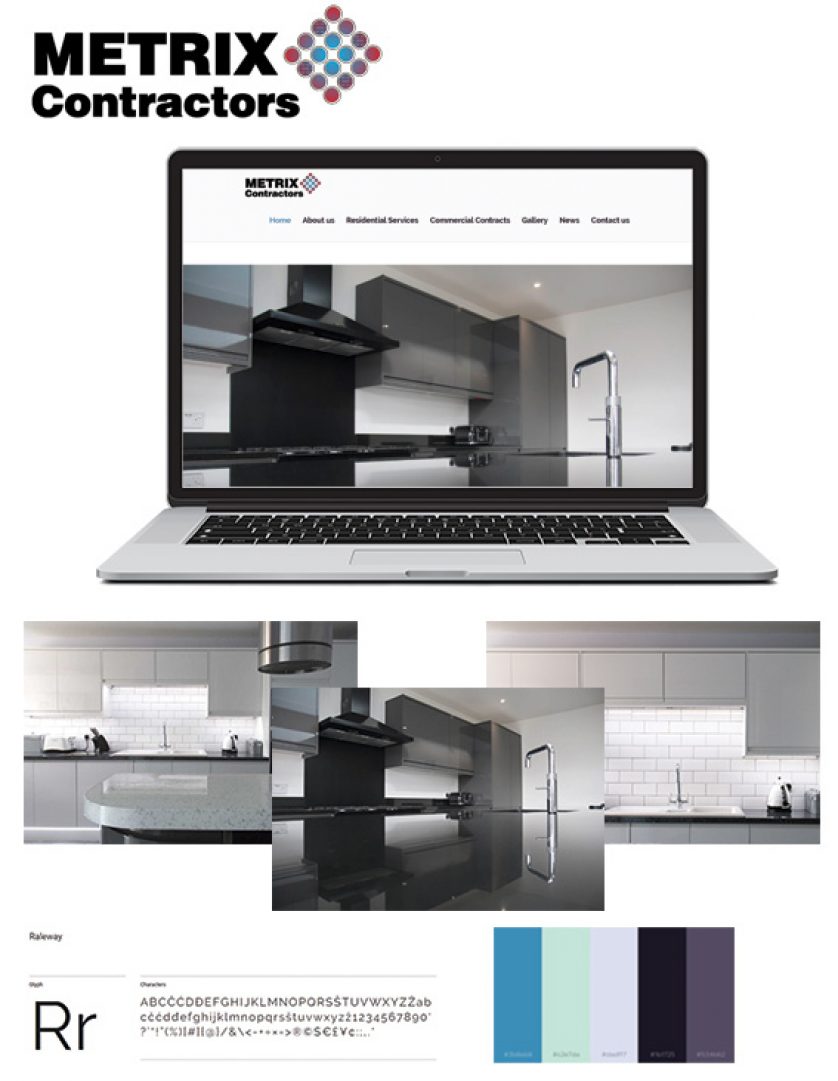 Brand Development and Website Design and Build
Metrix Contractors
We loved working with Metrix Contractors. They are a family run building firm based in Polegate Sussex.
It was a great project to work on because Metrix are an established firm in the local community, looking to grow their business. 
A website to demonstrate high quality
Metrix had a website but felt that it didn't do them justice or demonstrate the high the quality of their workmanship. As a result, they were keen to freshen up their identity and present themselves more professionally online.
Metrix already had a logo they were happy with, so, we developed an online brand identity to complement what they had in place already.
Our brand development work included:
Font selection,
Colour palette creation,
Tone of voice definition
Best of all  – shooting a new bank of stylish photography.
The photography really helps to demonstrate how innovative they are as a company and the high quality finish of their work.
Search Engine best practice
We used SEO best practice techniques such as creating a sitemap, ensuring images and links are labelled and the site headings were tagged up properly. As a result of this work, Metrix are ranking #1 for their agreed search terms and attracting new customers.
Alongside the onsite techniques, we set Metrix up with Google Search Console and Google My Business which has improved their search visibility and wider digital footprint.
Brand Creation and Website Build
Extraloo
www.extraloo.ie came to us for a website design and build. However, following our initial discover and research phase we agreed they needed to re-position the business and freshen up the brand.
The case for a brand refresh
We discussed extraloo's business aims and found they were keen to break into the events market.  
Our competitor research identified that the existing brand leaned heavily towards the construction industry, where extraloo were already well known. Their logo had been designed to look very similar to a number of their competitors, as it used the same shapes and colour palette. 
As a result we made the case to the extraloo team to refresh the brand in order to attract events customers. We created a document that our contact could use with the senior team to explain the case for freshening up the branding.
The business case was successful. So once extraloo approved the work, we started the brand development work.
The outcome
The result was a fresh a new logo, a new colour palette, fonts, a a bank of fresh imagery for the page headers.
We focused the imagery on creating an events vibe rather than on the toilets themselves. This helps customers planning a wedding or private event to connect better with the company.
Marketing Collateral
Once the website was approved we created the brand guidelines, business cards and the stickers that brand the event loos. This ensured that extraloo had a consistent brand look and feel starting out.
The next phase extraloo wish to complete is to get a new bank of photography shot to improve the overall appearance of the business and the website.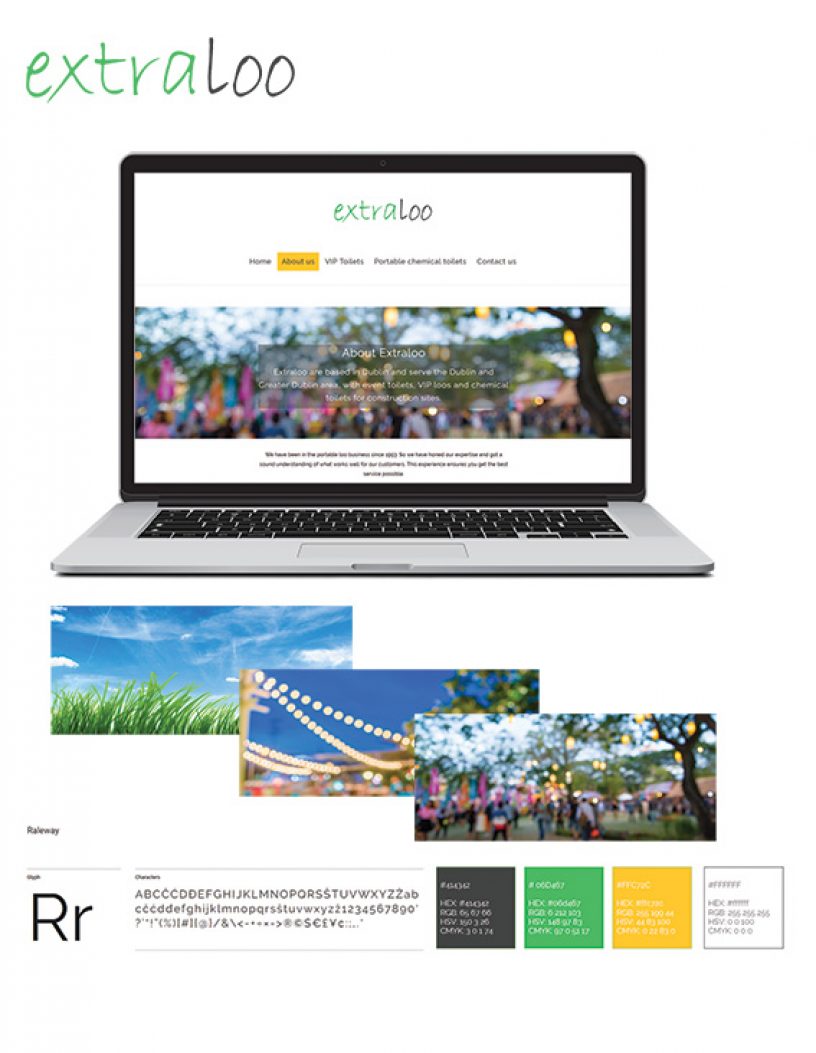 If you're a small business with a marketing, brand or website project, get in touch. We'd love to help.
Testimonials from happy customers
The work was modern, fresh and of exceptional quality.
Aimee and the team were quick to understand our needs and offered excellent advice on our overall brand identity. The work produced was modern, fresh and of exceptional quality.
I would definitely recommend Shoestring Digital.
Really captured what we were trying to achieve
Aimee and the team were great, really helped capture what we were trying to achieve with our website. Loads of suggestions and guidance along the way, nothing was too much trouble.
In the best of hands
 I felt this was a collaborative and creative experience in which you enabled me to participate and take ownership with your support. I always felt this was as important to you as it was to me and I felt I was in the best of hands throughout the process. So thanks Aimee and the team at Shoestring Digital.
Made our website re-platform simple
The team at Shoestring Digital made our website re-platform and development a simple and easy process for us. They are responsive to your needs and resources and have helped us raise our profile and key messages.